There is an awesome type of ramen that I really love among all the other varieties which is called Ramen Jiro(ラーメン二郎).
What is Ramen Jiro?
Ramen Jiro is a very popular restaurant chain especially in Tokyo.
Recently, the number of Jiro Ramen shops has increased in other prefectures like Kyoto, Hokkaido, Sendai and so on.
Ramen Jiro is made of pork bone soup, thick noodles, grilled Pork, garlic and a lot of bean sprouts.
Why is Ramen Jiro popular?
Ramen Jiro is famous because it is big even though it's cheap (about 500 yen ~ 900 yen) and so many students like it.
Furthermore, the soup is addictive, so we feel like we want to eat it again every 2 to 3 days.
Therefore, there are many enthusiastic fans of Ramen Jiro who are called Jirorians.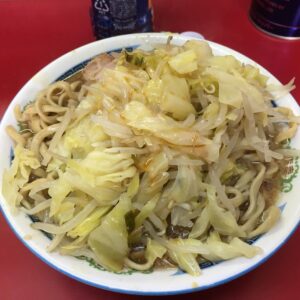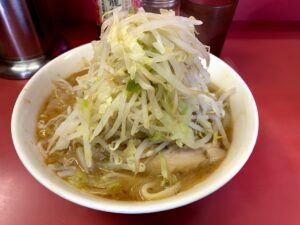 Which branch would you recommend?
Ramen Jiro is a chain restaurant, but the ramen is quite different in every branch so I recommend you to try each branch.
As for me, I really like Ramen Jiro in Meguro.
I'll give you the address below.
Ramen Jiro in Meguro
3-chome-7-2 Meguro Meguro City Tokyo-to
https://tabelog.com/en/tokyo/A1316/A131601/13003449
I hope you like it too.
Thanks for reading.