I've been to the Philippines several times and I love their food. Therefore, I searched for Filipino restaurants in Tokyo, but there are only a few shops and I'll recommend you my favorite one.
Filipino food in Ogikubo(荻窪) Tokyo
My favorite Filipino restaurant is called ATE. This shop has an all you can eat lunch buffet every first and third Sunday of the month. However, I think there is no buffet during the COVID-19 pandemic, so if you want to eat there, please order food directly from the restaurant staff.
You can also order food from their lunch menu and these are affordable(about 1000 yen per meal/person), so it's good to visit at lunch time.

Favorite menu in ATE
I really like the Adobo of the Philippines and I often eat it there.
Adobo is similar to the Kakuni(角煮) of Japan.
Adobo is made by stewing chicken or pork with vinegar and soy sauce.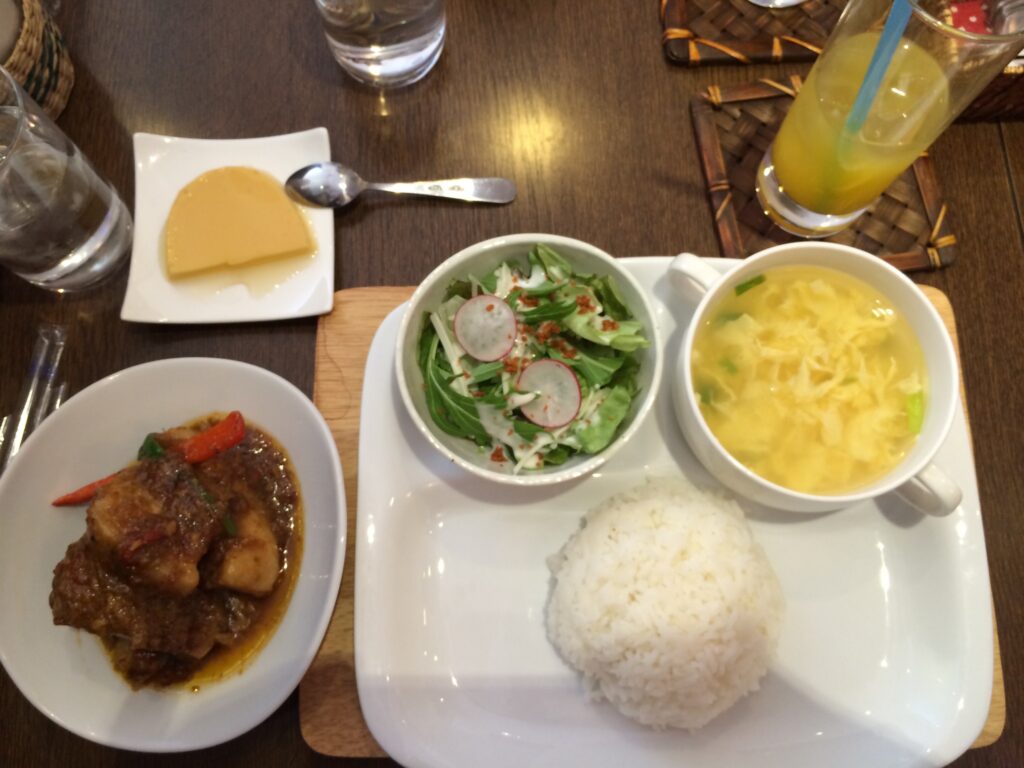 Where is ATE?
ATE is in Ogikubo(荻窪) which takes about 10 minutes by train from Shinjuku(新宿).
The detail is written below.
2-chome-22-11 Nishiogiminami Suginami City Tokyo-to
https://tabelog.com/en/tokyo/A1319/A131907/13107321/
Ate has a Filipino owner and she is very friendly, so you could enjoy not only the food, but also talking with her.
Thank you for reading.