I think Sushi is a famous Japanese food in the world these days.
Today, I want to introduce not only a famous Sushi restaurant, but also the activity of making Sushi.
If you learn how to make Sushi, you will be able to eat one anytime you want by making it yourself.
What is a Sushi-making Activity?
The Activity of making Sushi is a group class with a teacher and some students.
It is a 90-minute class so we can learn how to make the "Nigiru" or the rice we use for Sushi. When I tried making one, it was more difficult than I expected.
When I held the rice, the teacher asked me to select a particular Sushi topping like Salmon, Tuna, Ikura and so on to complete the Sushi.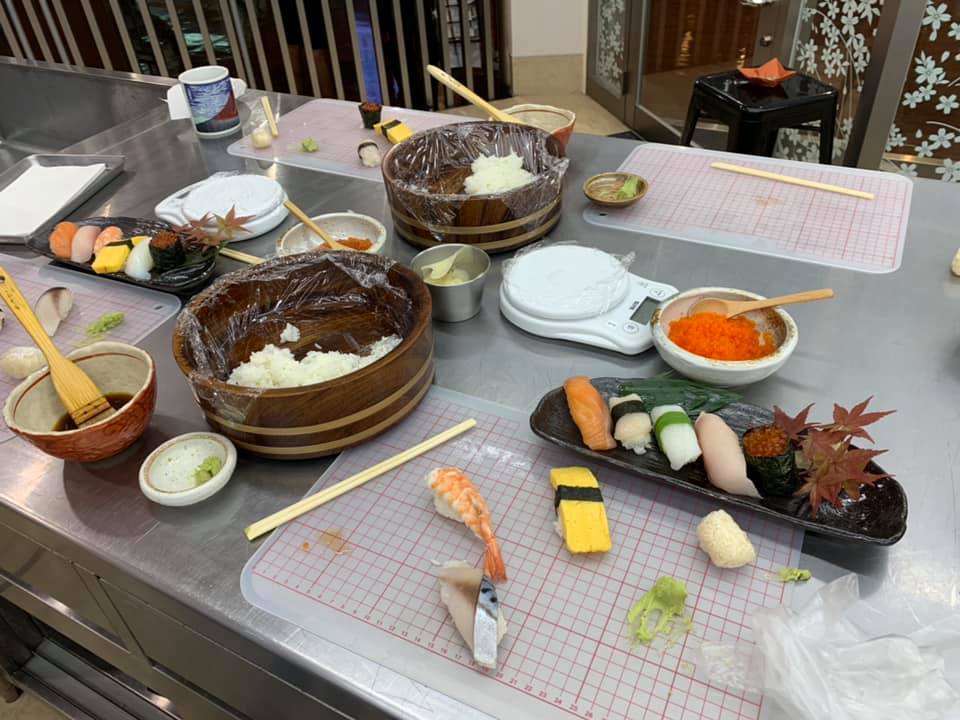 How to join the class?
You can book a class from this link below but there's a chance they're not having lessons during the Covid-19 situation so please ask the school about their schedule first.
The price is 8,800 yen per 90-minute class (Tax included) and the teacher can speak english so you can easily ask anything.
This class includes an all-you-can eat Sushi so you should be so hungry before joining it.
I hope you can enjoy eating and making one in this class.
Thank you for reading.